ergotec Bike Fitting – experience ergonomics live
ergotec Bike Fitting means consistently adapting the bike and its components ergonomically to the individual rider's body. The ergotec scanner enables certified ergotec specialist dealers to make professional measurements and adjustments.
In the past, bike fitting was reserved for professional cyclists. Today, thanks to ergotec all cyclists and e-bike riders can benefit from bike fitting - regardless of whether they already own a bike or are about to buy one.
An ergonomics-based measuring system
The core of ergotec Bike Fittings is the ergotec scanner. Its innovative measuring system supports the specialist dealer in providing ergonomic advice, which means that professional adjustment can become a convincing experience for every cyclist.
Using the ergotec scanner, cyclists can feel live in a real seating position and while actively pedalling how changes in the settings can affect their well-being. At the same time they see themselves on the screen of the scanner and can immediately follow any changes in their posture by checking their position.
Quick change of components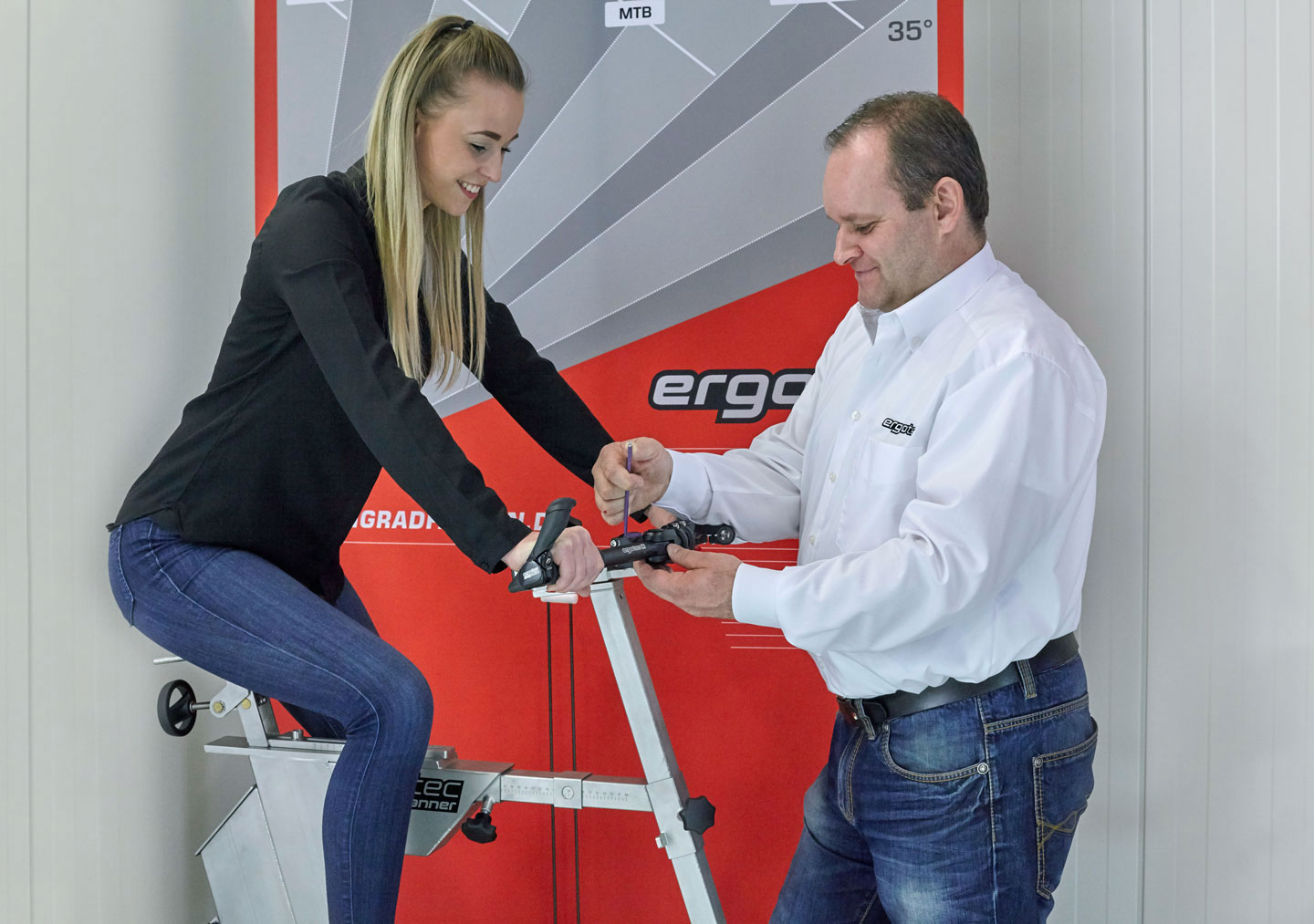 With the practical change system, alternative handlebars, grips and saddles can be tested immediately under real conditions. The ergotec scanner then transfers the measured values to the bike in no time at all.
Bike fitting with the ergotec scanner - highlights:
accurate determination of the ideal seating position and all other settings
quick change of alternative components
convincing in-depth professional advice
comfortable and pain-free cycling
Only certified ergotec specialist dealers with ergotec scanners offer ergotec Bike Fitting.
You can find an overview of these dealers here.