Nowości
Safety Level
Tomas Slavik wins Valparaiso for the third time
The history was made on Sunday!
The Czech rider crashed during the practice session, getting an ankle injury that almost made him quit the competition. More than 15 thousand people watched how the 15 finalist riders raced in the 19th edition of the most extreme urban downhill in the world.
Tomas Slavík is the new "King of the Port". After an exciting day, where more than 15 thousand people arrived in Valparaíso, the Czech rider, who got injured during the morning practice, achieved his third title on Red Bull Valparaíso Cerro Abajo with a spectacular run and winning with over 1,4 seconds ahead Juan Fer Velez from Colombia! Slavík won his third title in Valparaíso after four years. In 2019 he crashed in the Jessica's backyard obstacle; in 2020 & 2021 the race was cancelled and in 2022 he took the second place by only 0,04 seconds, against the Chilean Pedro Ferreira.

"Red Bull Valparaiso Cerro Abajo is the biggest urban DH race in the world and it was always a mission for me to get the 3rd win here. Its a mission for everyone. After all the things I went through on sunday I have to say it was one of the biggest days in my entire racing career. Very big day with even bigger story behind my win. I truly digged deep on sunday and felt like its more race against pain and against my body...then against time. It reminded me all big lessons I learned in my career and Im glad that didnt give up. It was sureal feeling flying down the hill in Valpo full speed and hearing the crowd pushing me to the finish line. I needed it and honestly I left everything on that track... and its been pleasure at the same time, for all the fans, for all the organizers and for all of us standing with me on my way! Thank you very much... this day was special and I will never forget!"
The next stops for "Red Bull Cerro Abajo" series will take place in Medellín, Colombia on March 4th and then, on March 25th, the races will have their last date in Guanuajuato, Mexico. Tomas will have close call with his injury. There are confirmed no fractures now and Tomas is working everyday out to be able to be at start in Colombia in 2 weeks time.
Safety Level
ERGOTEC Product news 2023
At the repositioned EUROBIKE, the ergotec team will present a variety of product innovations with a newly designed and expanded booth concept. The focus is on the III contact points between rider and bike.
In the "Cockpit" product area, the new EG grip series will be on display for the first time. The products around the contact point "Seating" are extended by the new EG saddle series. The product group of the interface "Pedaling" consists of the comprehensive and independent EP pedal series.


The new EG grip series - Made in Germany
As a world first, the completely newly developed EG grip series will be presented for the first time at the Eurobike. The new EG grip series combines ergonomics with dynamic design. Initially, three different models will be offered, each available in long/long and long/short sizes. In detail, these are the EG PERFORMANCE with a round shape, the EG AMBITION with a small ergonomic hand rest and the EG ACTIVE FLEX with an ergonomically shaped hand rest as well as adjustable damping properties. The EG grip series was developed in Germany and is also produced in Germany. At the heart of the EG grip series is the patent-pending "EG ACTIVE FLEX", which is also winner in the Cycling Magazine "radfahren" issue 2/2023. This grip has a large ergonomically shaped hand rest, which offers the possibility to adjust the hardness of the hand rest by exchanging the damping wedge (flex stick) due to the ergotec flex adjustment, which is unique at times. Initially, two Flex-Sticks are offered in green (more damping) as well as red (less damping). The inner material of the "EG PERFORMANCE" grips is a TP material composite made of recycled, glass fiber reinforced thermoplastic. The grip surface made of TPE thermoplastic elastomer material has a long service life and always gives the rider a secure, ergonomic grip that is easy on the joints. Since no classic Kraton is used, the "sticking" of the hands to the handle, belongs to the past.

The new ES saddle series
The new series consists of a total of 10 models, which are available in different sizes and hardnesses. In detail there are the models ES PERFORMANCE, ES ACTIVE, ES COMFORT and ES COMFORT PLUS. The strength of the saddles is divided into soft and medium or medium and strong. The saddles are characterized by a large scaled adjustment range of the saddle frame. Furthermore, the saddles have a relief level as well as an ergotec Flex T-zone, which adapts to the contour of the buttocks and helps prevent pressure points. The Cutout Plus, which are located under the ischial bones, are closed by an elastic membrane and reduce the pressure on the sensitive structures again, but without giving too much.
An open, unclosed elongated Comfort Cutout is located in the center of the saddle to provide additional relief for the perineal and pubic areas.
The ES saddle series was developed in collaboration with the German research center bicycle.


Safety Level
ERGOTEC SCANNER AND RICHTIGRADFAHREN.DE CERTIFIED BY AKTION GESUNDER RÜCKEN (AGR) E.V.
TOGETHER AGAINST BACK PAIN! HELP AND INFORMATION ABOUT THE BACK AND A BACK-FRIENDLY LIFE
Informing, educating, preventing – these are the goals that Aktion Gesunder Rücken e. V. has been pursuing since its foundation in 1995. The central concern of the association is to create awareness of the importance of back-friendly conditions and thus to avoid back pain. "In the prevention and therapy of back problems, everyday products that optimally support the musculoskeletal system and the spine play an essential role," says Detlef Detjen, Managing Director of AGR.
Everyday objects that meet these criteria are awarded with the AGR quality label "Tested & Recommended" by independent medical committees. In recent years, the quality label has been awarded to products from over 100 subject areas such as office furniture, seating and children's furniture, bed systems, shoes, car/truck seats, various sports equipment for therapy and prevention and many more.
"With its two consulting tools, Ergotec has convinced the interdisciplinary AGR examination board of doctors, therapists and sports scientists. While cyclingright.com advises consumers online, the Ergotec scanner supports the certified consultant in the bicycle retail trade.
Both Ergotec tools contribute to the prevention of back pain and have consequently been awarded with the AGR quality label."
Detlef Detjen, Managing Director of Aktion Gesunder Rücken e.V.
Certificate cyclingright.com and ergotec scanner.
Safety Level
TOMAS SLAVIK IS WORLD CHAMPION 2021 IN FOURCROSS!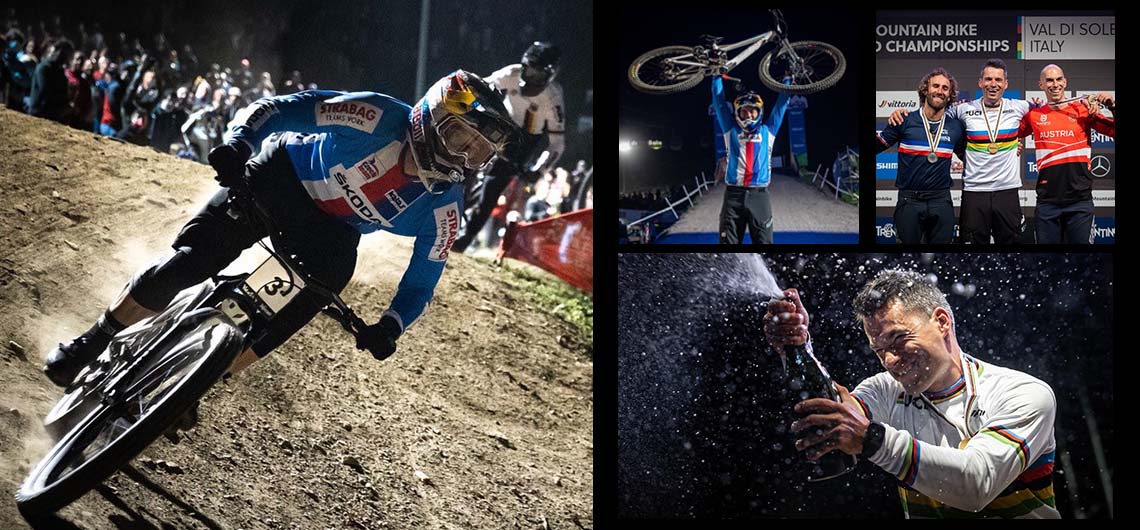 PERFORMANCE MEETS SECURITY
Tomas Slavik, world champion, world cup winner and multiple national winner was able to win the world championship title in 2021 in 4x in the Italian Val de Sole.
Tomas rode the ergotec Riser Bar 50, the Team Series stem and the Skalar seat post. His trust in ergotec MTB components that meet his requirements confirms our ambition to always develop high-quality products. His successes speak for themselves and for ergotec.
Congratulations Tomas!
Click here for the video: Tomas Slavik is world champion 2021!
Safety Level
Safety Plus E-MTB
For Sporty MTBS and E-MTBS (25 km/h)
The rapid developments in the E-MTB sector make it necessary to constantly optimize and adapt components. The Safety Level 6+ is the safe choice for sporty E-MTBS. For steering systems to max. 160 kg total weight (bike+rider+load) and seat posts to max. 160 kg rider weight (rider + backpack) for Mountain Bike and E-MTB 25 km/h range.
The 6+ series currently consists of three handlebars Flat Bar, Low Riser Bar and Riser Bar 30, as well as a stem Bass and a seatpost Ray 6+.
Safety Level
WSPORNIK KIEROWNICY INTEGRA-BK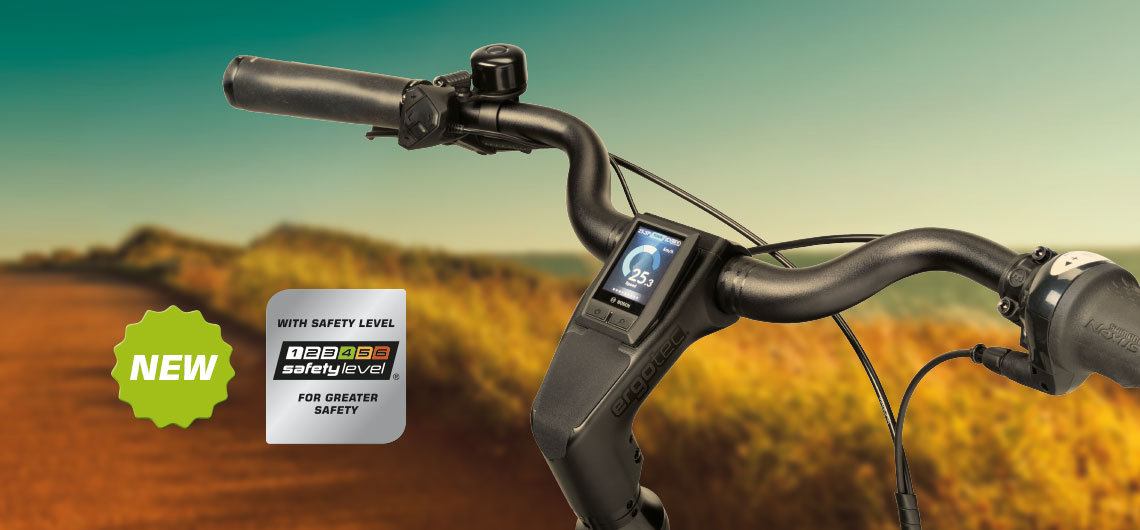 ZDECYDOWANIE BARDZIEJ ATRAKCYJNA INTEGRACJA

Połączenie wyświetlacza BOSCH z unikatowym wspornikiem kierownicy Integra-BK wytycza nowy kierunek integracji kokpitu w rowerach e-bike. Dzięki większej wysokości wspornika podniesiono poziom komfortu, natomiast poszerzenie elementu regulacyjnego ku górze i na boki harmonicznie współgra z kierownicą.
Dodatkową zaletą jest integracja przewodów, dzięki czemu cały układ ma czystą linię.
Safety Level
Lusterko ergotec M-99 – zwycięzca testu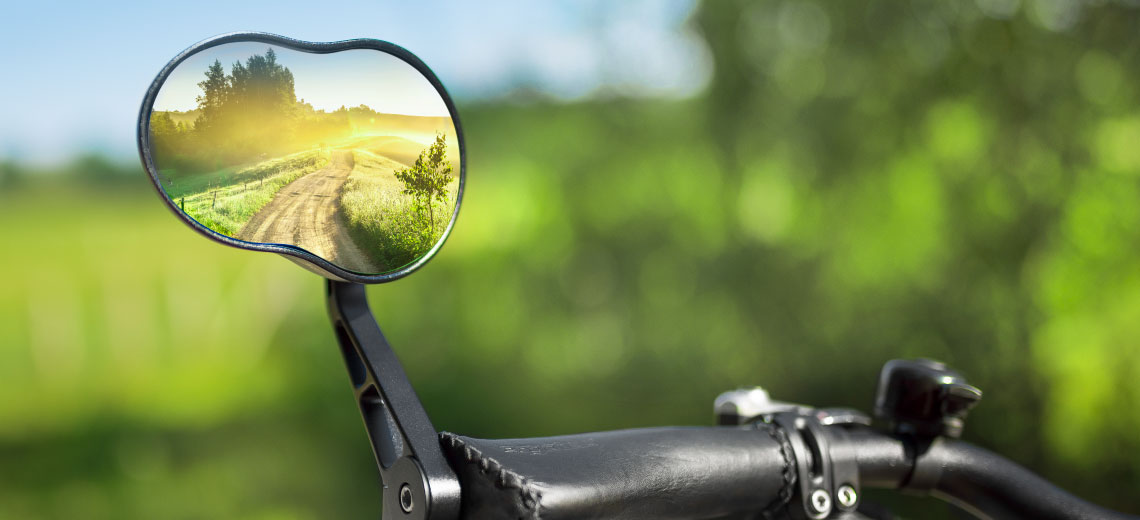 Ergotec M-99 – łatwe w montażu lusterko wsteczne do rowerów E-Bike
Taka jak w przypadku samochodów, również podczas jazdy rowerem należy stosować lusterko wsteczne. Aby zapewnić pełne bezpieczeństwo rowerzysta musi widzieć co się dzieje na drodze również za nim.
TStylowa obudowa z kutego aluminium nadaje lusterku ekskluzywnego wyglądu. Ergotec M-99 o wymiarach 12,2 x 7,8 x 2 cm (WxHxD) i z asferyczną powierzchnią lustra zapewnia szerokie pole widzenia, znacznie redukując martwe pole. Montaż jest możliwy z prawej lub lewej strony, również do giętych kierownic. Możliwość obrotu lustra o 360 stopni gwarantuje precyzyjne dostosowanie pola widzenia. Dopuszczone do stosowania w szybkich rowerach elektrycznych i motocyklach. Adapter umożliwiający montaż do kierownicy dostępny również jako część zamienna.
Zapoznaj się z całą kolekcją naszych lusterek wstecznych tutaj.here.