Find out in 10 minutes how you can ergonomically adjust your bicycle correctly.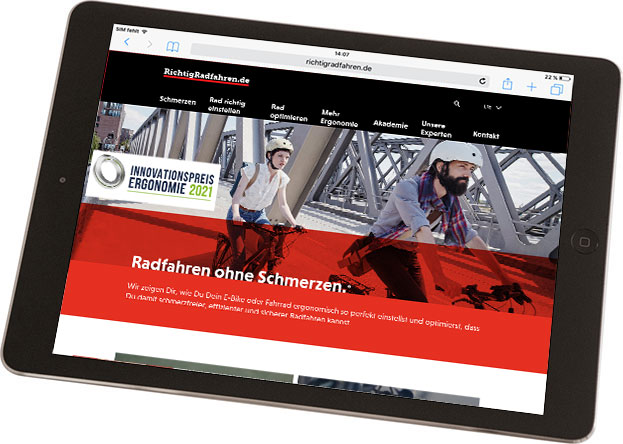 Cyclingright.com makes ergonomics easily understandable: Correct body posture. Effective muscle work. Potential pain points and what you can do about them ...
Cyclingright.com is a practical guide to DIY: This is how I adjust the saddle correctly. This is how I adjust the handlebars correctly. These are the correct grips for me ...
"As a sports scientist, I supervise the ergonomic consulting service "RichtigRadfahren.de". Because I'm convinced that with only a little basic knowledge, almost everyone is able to better adjust their bikes – with astonishingly positive results. The joy of cycling grows, the body's energy is used efficiently. Fitness and health are effectively promoted.