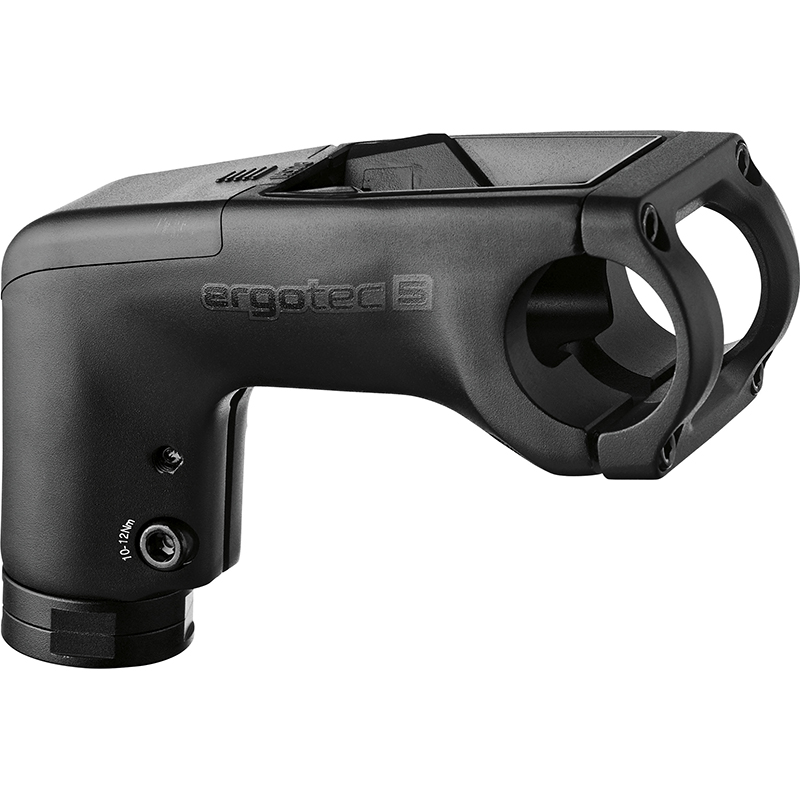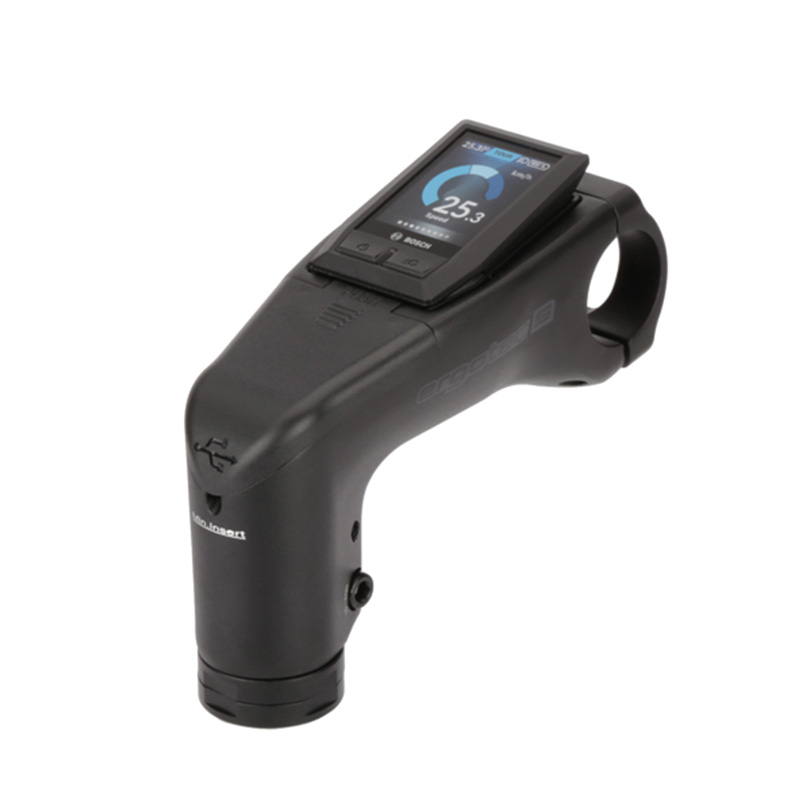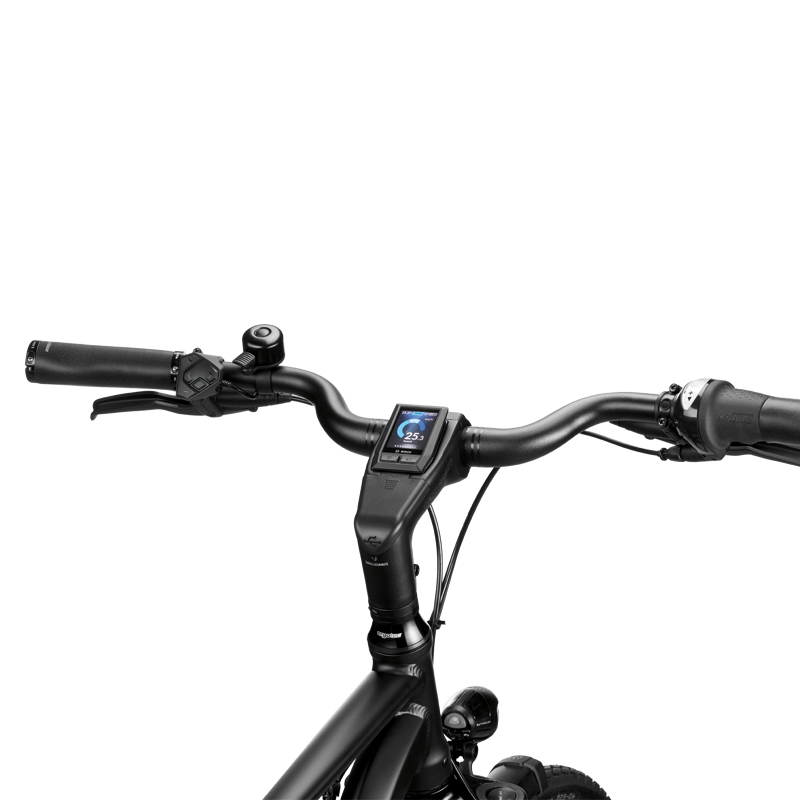 "Design, comfort, safety and cycling fun"
The distinctive design of the new ergotec Integra-BK stem impressively signals its sporting and at the same time stylish character. The focal point is the integrated BOSCH display Kiox which – together with the interior cabling – adds a unique highlight. The optionally available faceplate enables the individual frontal fitting of headlamps from a range of manufacturers and in different designs. A stem with an impact-making wow!! effect.

Headlights or minicams from various manufacturers can be individually attached to the front of the stem with the optionally available faceplate. >> see stem accessories.
>>>
Artikel-Nr.
safety level
clamp
material
fork clamp
extension
clamp height
more

add to notes

40281001
31,8 mm
AL 6061 T6
28,6 mm
110 mm
60 mm

Artikel-Nr.:
40281001
clamp:
31,8 mm
safety level
5
material:
AL 6061 T6
fork clamp:
28,6 mm
extension:
110 mm
clamp height:
60 mm
angle:
10°
actual height gain:
60
actual length gain:
110
finish:
black sandblasted
weight:
~435 g
EAN:
4016538106776
RRP:
104,90€
Keep the Safety Level. Please mark the product and all to your Safety Level fitting products will be shown. At same time the marked product will be put on your watchlist.